Title: The Picture.


Author: 

Philip Massinger.


Date:

1629
Genre: Drama-comedy.
Language Difficulty Rating: 5 (moderate).
Setting: Alba Regalis (Szekesfehervar) in Hungary, and Bohemia.
With The Picture, Philip Massinger demonstrates his powers in full bloom, a master playwright whose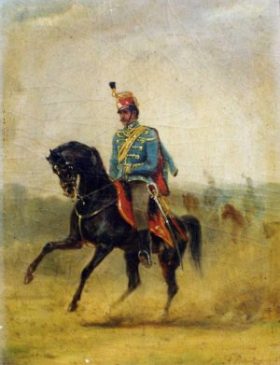 ease with writing quickly and with little effort shines in each smooth-flowing speech. Though the setting is Central Europe, the characters are thoroughly English. In typical Massinger fashion, the men, along with the queen, each possess a major character flaw, leaving it up to the heroine Sophia to teach everyone their needed lessons. There is plenty of broad humor, and, for a change, no character dies, or is even brought to the edge of death.
Our Story: Mathias, a Bohemian knight, is desperate because he cannot support his high-born wife Sophia in the style he would like, so he travels to Hungary to fight against the Turks on behalf of its king, Ladislaus. Suspicious of Sophia's ability to remain chaste in his absence, he carries a magic picture of her which will change colors when she is tempted. King Ladislaus has his own flaw, treating his arrogant queen Honoria with an embarrassing level of obsequiousness. Mathias makes the mistake of praising his wife in front of the queen; her revengeful schemes are the central force in driving the plot.
Download The Picture:
On-line Reading:
Annotated Edition, pdf
Annotated Edition, text file
Play Alone, text file

Download to E-Reader (e-pub file):
Annotated Edition
Play Only Edition

_________________
Still-Familiar Words and Phrases that Appeared in English Literature for the First Time
in The Picture:
dunderhead
the expression fine fooling (as in "is not here fine fooling?")
the adjective now-loved
the adjective oil-tongued
the expression the wonder of the age (though alternatives such as "wonder of his (or) this age" were already in use)